ICanServe Foundation, in partnership with Novartis, the City of Taguig, the Embassy of Switzerland, and Dashlabs.ai, launched the Circle of Life Project at the residence of Swiss Ambassador, His Excellency Alain Gaschen, in Makati City on January 11, 2023.
About I Can Serve Foundation
ICanServe Foundation, Inc. is a Philippines-based advocacy group of breast cancer survivors and volunteers. It co-creates breast cancer control programs with local government as part of its initiative to promote early breast cancer detection, access to accurate diagnosis and timely treatment, survivorship care, palliative care, hospice care and patient navigation.
Learn about breast cancer
Learn how you can ensure your healthy future. It's time for you to take your breast care – and your life – to heart.
Get financial assistance
ICanServe is not a funding agency but we recommend approaching the following institutions.
Support the cause
Be a member, associate, volunteer or donate to the foundation.
Early Breast Cancer Detection Guidelines
A healthy future begins with you. With breast cancer, it is important to remember that there is a cure, especially if it is diagnosed early. Regular Breast Self-Examination (BSE) is just one way to significantly increase the early detection of breast cancer. BSE only takes a few minutes, just once a month.
News, Updates, and Events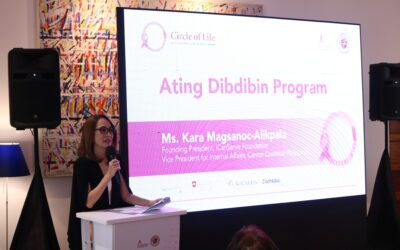 Remarks of Kara Magsanoc-Alikpala, founding president of ICANSERVE Foundation: His Excellency Alain Gaschen, Mayor Lani Cayetano, Usec. Beverly Ho, former Health Secretary Paulyn Ubial, Councilors Tikboy Marcelino and Marisse Eron, friends, colleagues, sisters, good...
read more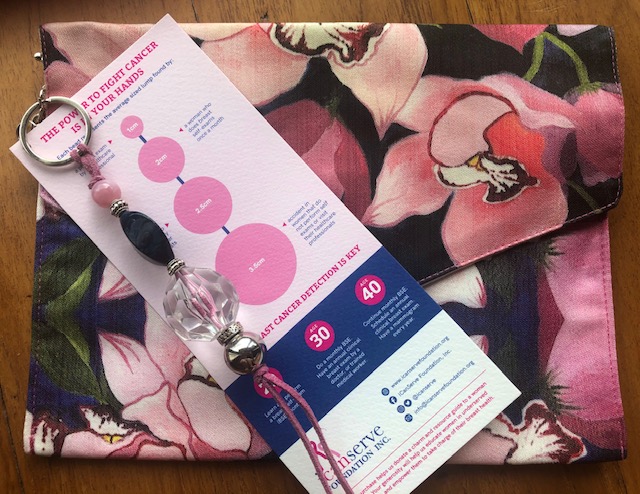 Shop. Save. Serve.
ICanServe relies on the generosity of donors in urgently pursuing the mission to educate women on breast cancer, promote early detection, encourage women to take charge of their health and subsidize women on cancer treatments.
Visit our shop and help I Can Serve Foundation continue its advocacy in favor of women at risk for or living with breast cancer.