ICanServe Foundation participated in the 7th Annual South East Asia Breast Cancer Symposium (SEABCS) held at the Indochine Palace Hotel in Hue, Vietnam on August 25-26, 2023. The gathering brought together medical experts, health officials, policymakers, patient leaders, researchers, and cancer survivors from around the region to share knowledge, best practices, as well as challenges, and to collaborate in line with the theme "Addressing Breast Cancer in a Post-COVID World: Lessons and Pathways Forward."
About I Can Serve Foundation
ICanServe Foundation, Inc. is a Philippines-based advocacy group of breast cancer survivors and volunteers. It co-creates breast cancer control programs with local government as part of its initiative to promote early breast cancer detection, access to accurate diagnosis and timely treatment, survivorship care, palliative care, hospice care and patient navigation.
Learn about breast cancer
Learn how you can ensure your healthy future. It's time for you to take your breast care – and your life – to heart.
Get financial assistance
ICanServe is not a funding agency but we recommend approaching the following institutions.
Support the cause
Be a member, associate, volunteer or donate to the foundation.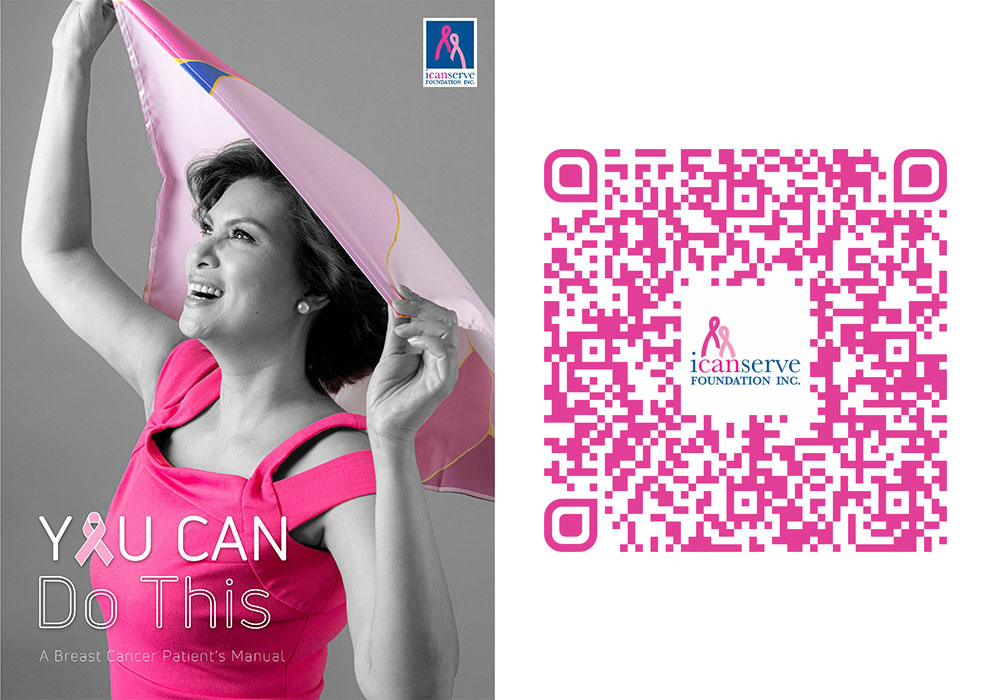 ICS Patient's Manual - English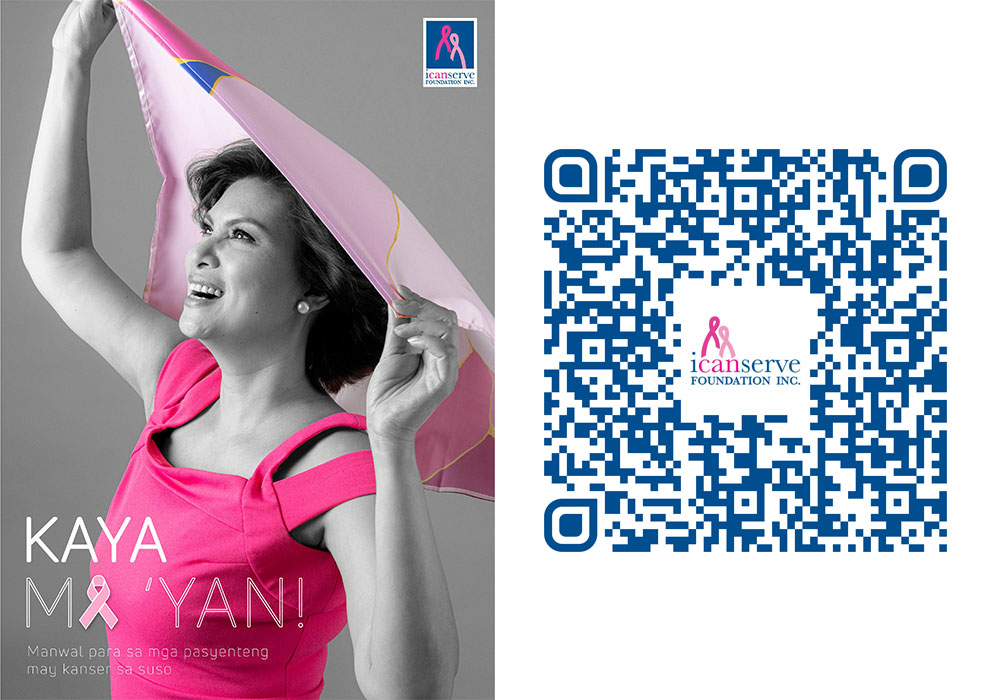 ICS Patient's Manual - Filipino
Early Breast Cancer Detection Guidelines
A healthy future begins with you. With breast cancer, it is important to remember that there is a cure, especially if it is diagnosed early. Regular Breast Self-Examination (BSE) is just one way to significantly increase the early detection of breast cancer. BSE only takes a few minutes, just once a month.
News, Updates, and Events
ICanServe Foundation launched "You Can Do This: A Breast Cancer Patient's Manual," a comprehensive resource designed to support breast cancer patients, survivors, and their caregivers on their journey to wellness. Available as a free download in English and Filipino,...
read more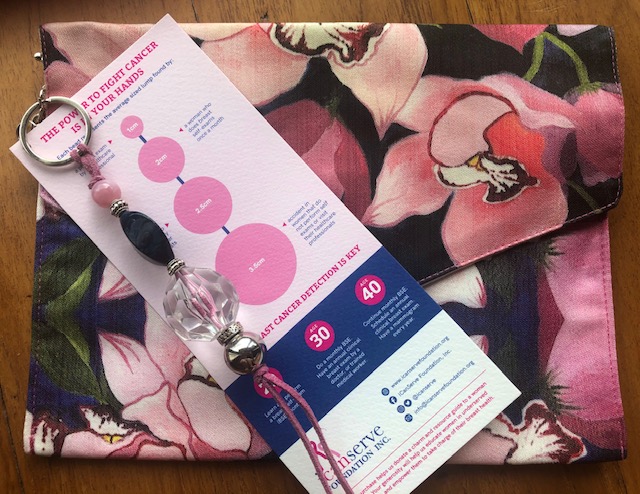 Shop. Save. Serve.
ICanServe relies on the generosity of donors in urgently pursuing the mission to educate women on breast cancer, promote early detection, encourage women to take charge of their health and subsidize women on cancer treatments.
Visit our shop and help I Can Serve Foundation continue its advocacy in favor of women at risk for or living with breast cancer.