Friends Under the Tree, Inc. (FRUTT), a nonprofit association established by nine members of Assumption High School batch of 1978, is raising funds for early breast cancer detection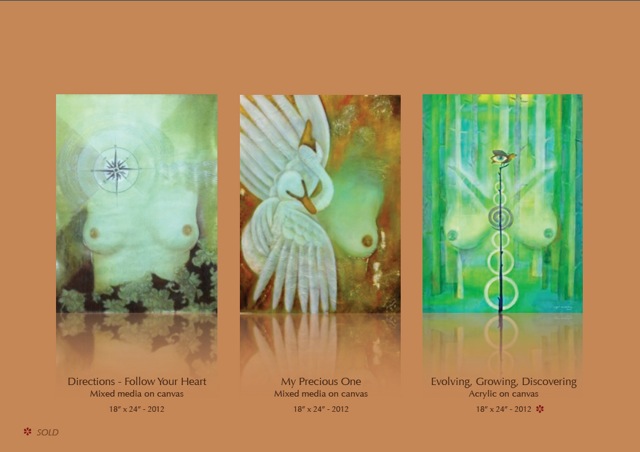 through a one-woman show by artist and member Sequi Cu Unjieng.
"Our vision for the project is to create a much stronger awareness through art of the importance of early breast cancer detection. This is our response to the fact that the Philippines has the highest incidence of breast cancer in Southeast Asia with a mortality rate in excess of sixty percent. And yet breast cancer, when treated early, is one of the most treatable forms of cancer," reads a statement from FRUTT.
The exhibit, "Transcending Boundaries",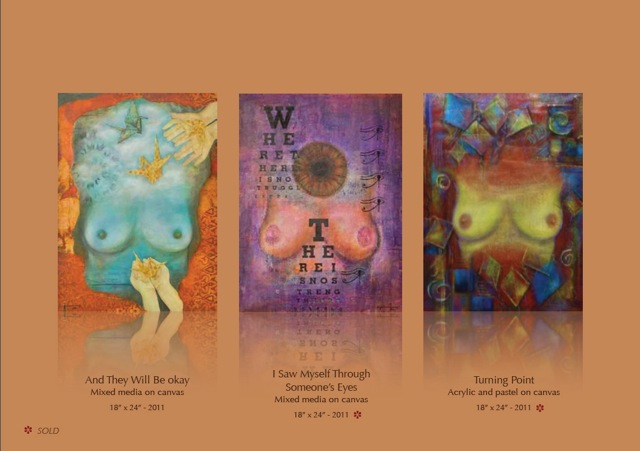 features 31 works, mostly acrylic on canvas and mixed media on canvas.
Cu Unjieng says, "I'll share…my continuing quest for personal meaning and hope it touches a chord…I will show breast portraits of real women, featuring the uniqueness of each sitter. The women of this series went through the same process of impressing their breasts on my canvas, each one transcending personal boundaries by doing so. Each painting is inspired by where the woman is at this point in her life. Because of this deeply personal connection it became clear that only they could most aptly title their own portraits. When the viewer looks past the "breasts", facets of each woman may be discerned and observed. But not only do the paintings focus on the individuality of the women, the body of work also gives a sense that all women share the same feelings, roles and aspirations. The use of mixed media highlights the idea that women escape definition and are a composite of many qualities and attributes."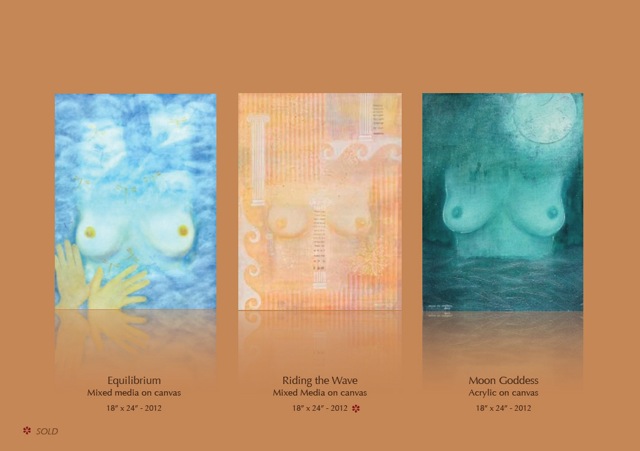 Sales proceeds from the exhibit will support ICanServe Foundation's flagship project, Ating Dibdibin, a community-based breast cancer screening program designed to teach techniques so breast cancer is diagnosed at an early stage.
"It is our hope that in a small way, we may save the lives of many destitute women who would otherwise succumb to this disease because of their lack of not just funds, but knowledge and awareness of breast cancer," says FRUTT.
Transcending Boundaries, curated by Missy Sanares Reyes, is a one-night opportunity at 6 p.m. on October 2 at the Ayala Museum Lobby. Paintings are being pre-sold and interested parties may email info.frutt@gmail.com or leave a message on their Facebook page, http://www.facebook.com/friendsunderthetree.
ICanServe Foundation thanks Carewell Foundation, a nonprofit which provides support services for cancer patients and their families, for introducing ICanServe's Ating Dibdibin to FRUTT.
The members of FRUTT are as follows: Ma. Agnes (Gigi) Alcasid; Angela Magsaysay Baguio; Ma. Cecilia (Sequi) de Sequera Cu Unjieng; Margarita (Margie) Barretto Llamas; Rosella (Sella) Puno Mapa; Regina (Gina) Bautista Martin; Ma. Yvonne (Yva) dela Peña; Jacqueline (Jackie) Reyes; and Natividad (Nanette) Reyes.