E-commerce site Beauty Scout has chosen ICanServe Foundation as one of its 'Scout for a Cause' beneficiaries. Beauty Scout is an online source for trusted products, brands, and services in
Makeup, Skincare, Health, Wellness, Home & Living, and Rituals.
Giving back to the community is a big part of Beauty Scout's brand values, fueled by the desire to pay it forward, with the thought that small good deeds ripple through and potentially touch the lives of many in the process.
Beauty Scout and ICanServe Foundation created daily coconut rituals (Triumph and Believe) to help protect us during these times. They come in gift boxes so that you may also lovingly gift them to your friends and loved ones.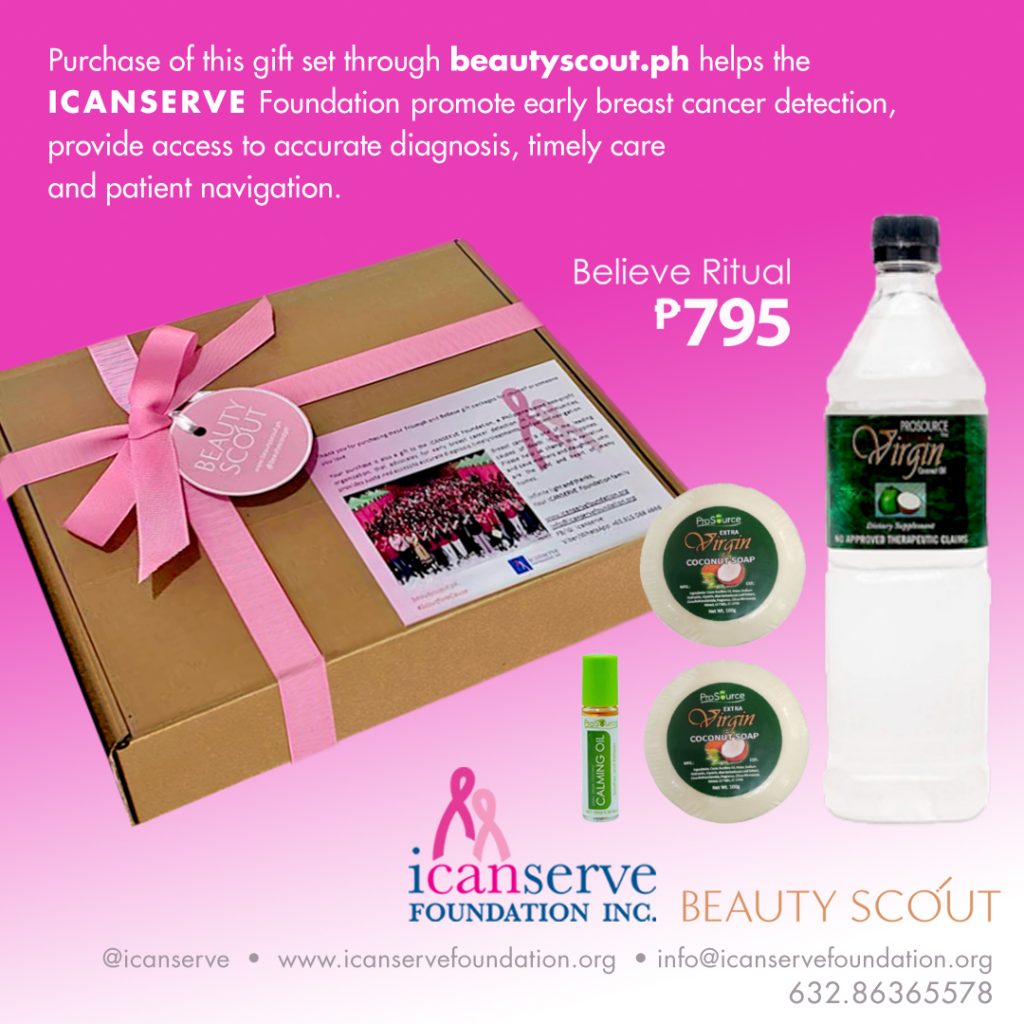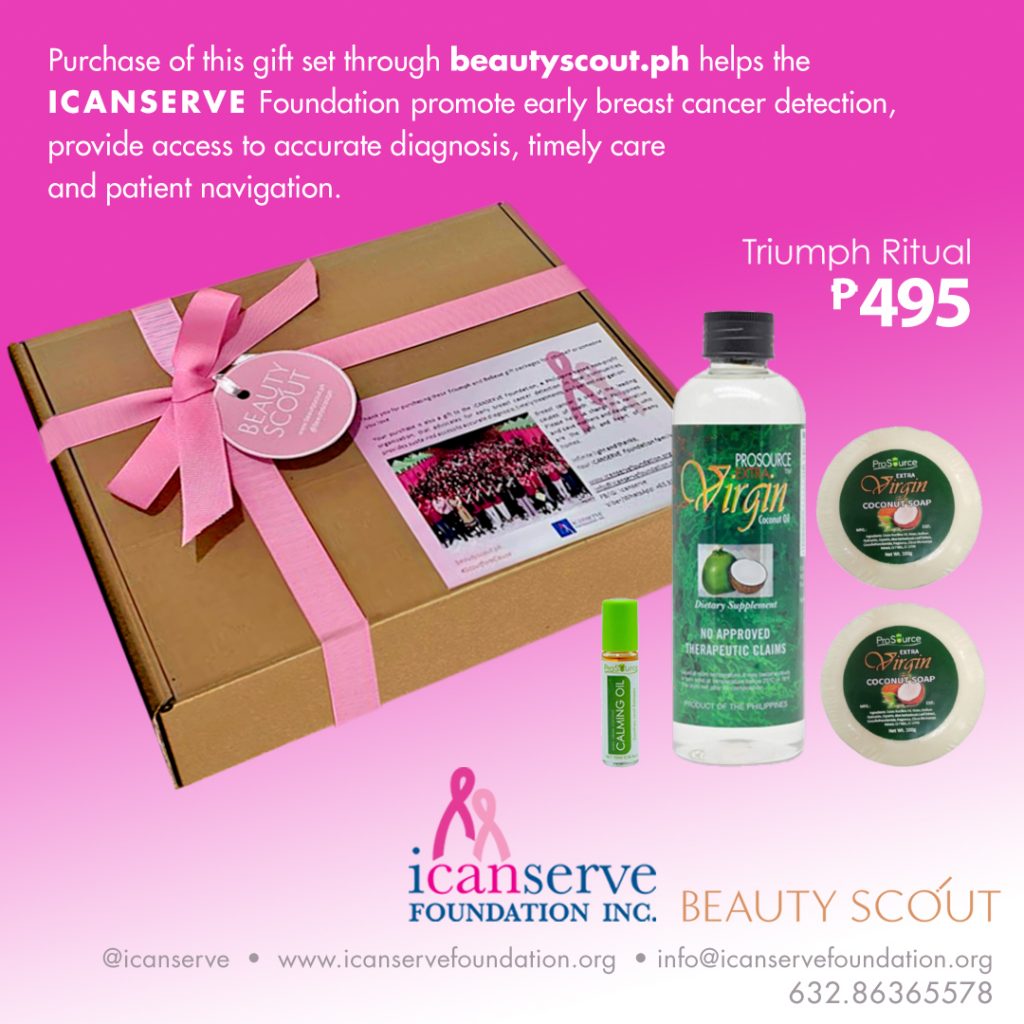 For every box sold, 25 pesos goes to ICanServe fund to help the foundation in its mission of providing life-saving information to women living with breast cancer, and those at risk.
Make the shift towards more natural and clean solutions for a healthier you. Order your "Believe" Ritual package or "Triumph" Ritual package now.