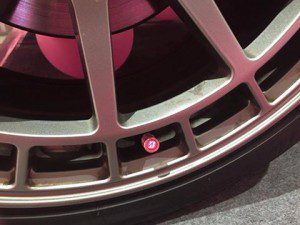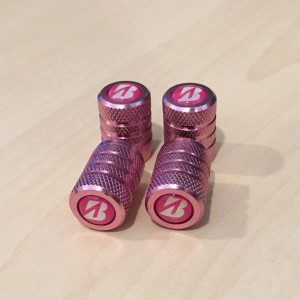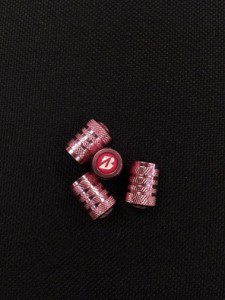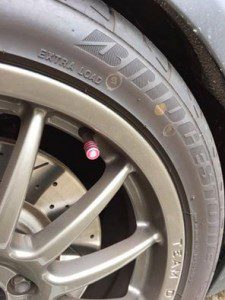 As the world commemorates Breast Cancer Awareness month in October, Bridgestone Philippines joins the campaign to raise awareness on and funds for breast cancer through its Together, We Save Lives campaign, which includes selling limited edition pink valve caps for the tires throughout October. All the proceeds from the sale benefits ICanServe Foundation, Inc., an advocacy group for early breast cancer detection.
From creating environment-friendly tires to using sustainable materials, Bridgestone has long evolved into becoming a globally conscious and socially relevant brand. "While we wish to champion the importance of tire knowledge and maintenance to road safety in the Philippines, we also recognize that there are other issues which affect the people whose very lives we are trying to safeguard—one of them being breast cancer," shares Bridgestone Marketing Vice President Leslie Tagle-Dinglasan.
As part of Bridgestone's women empowerment initiatives, this campaign hopes to inspire more ladies to be unafraid to self-examine and have regular checkups when it comes to breast health. "Early detection," as ICanServe promotes, "is indeed your best protection." In the same way that Bridgestone believes in the power of the hands when it comes to driving and safety, breast cancer awareness may begin with regular breast self-examination by the hand. "The hands play an important role in detection," adds Bridgestone Marketing Manager Ruby Gan. "This is how our brand and the campaign on breast cancer awareness are on the same page."
The Philippines has the highest incidence rate of breast cancer in all of Asia. Breast Cancer is also the leading form of cancer in the Philippines. While the numbers are high, early detection allows up to 99 percent survival rate. Here is where we see the importance of breast cancer awareness and early detection. The more people talk about it and the more people encourage each other to not be afraid to self-check and have annual mammograms, the better it will be for every woman. Together, indeed, we save lives.
ICanServe promotes monthly breast self-examination (BSE) for women beginning age 20, annual clinical breast examination (CBE) in addition to monthly BSE beginning age 30, and annual mammography and CBE as well as monthly BSE beginning age 40. The Foundation's high impact information campaigns and community-based screening programs have directly educated over 15,000 women on early detection guidelines.
The pink breast cancer awareness valves will be available at select Bridgestone dealers for P100 until supplies last. They are also available all Fridays thru Sundays of October at the ICANSERVE pop-up booth at the Powerplant Mall in Rockwell Center, Makati.