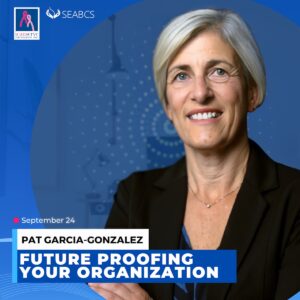 Longevity is a major issue faced by many patient organizations, in particular those led by cancer survivors. Leaders may suffer a recurrence, a spread of cancer, or even pass away while members may not be ready to step into the leadership role.
The topic, "Future Proofing Your Organization", will delve into this and similar issues at the 6th Southeast Asia Breast Cancer Symposium (SEABCS) to be held online from September 23-26, 2022.
Pat Garcia-Gonzalez, co-founder and chief executive officer of The Max Foundation, will share her insights on the second day of the conference.
Founded in 1997, the Max Foundation provides cancer patients in low- and middle-income countries (LMICs) with humanitarian access to life-saving treatment and care that is otherwise not available. It channels over 10 million doses of cancer treatment to patients each year in 72 LMICs. The organization carries out its daily work in partnership with a global network of more than 500 physicians and 200 hospitals and medical institutions, as well as several local non-government organizations and patient associations.
Philippines-based ICANSERVE Foundation, Inc. and U.S.-based Global Focus on Cancer host this year's SEABCS previously held in Vietnam (2016), Myanmar (2017), Malaysia (2018), Thailand (2019), and Indonesia (2021- virtual conference). This is the first time that a patient advocacy group will host such a regional conference. It had been hosted by medical societies in the host countries of earlier years.
With the support of the American Society of Clinical Oncology or ASCO and the Union for International Cancer Control, the SEABCS is open to all with topics that appeal to various stakeholders—doctors, caregivers, patient advocates, and cancer survivors at any point in their journey.
Join the conversation. Registration is free. Register for the virtual conference at https://seabcsphilippines.ph/