The pandemic did not stop breast cancer. If anything, it made things worse for the breast cancer community, delaying consultations, tests, treatments and other life-saving interventions for patients and those at risk.
ICANSERVE forges on to support Filipino women at risk by providing life-saving information and services like transportation to and from treatments, or personal protective equipment for patient navigators guiding breast cancer patients in their journey, among others.
Give the gift that gives back: ICANSERVE's holiday ornament card allows you to help women living with breast cancer and those at risk.
For this year's ornament card, the theme is Tree of Life – a universal symbol of strength that can weather the toughest of storms. It also symbolizes togetherness and serves as a reminder that we are never alone.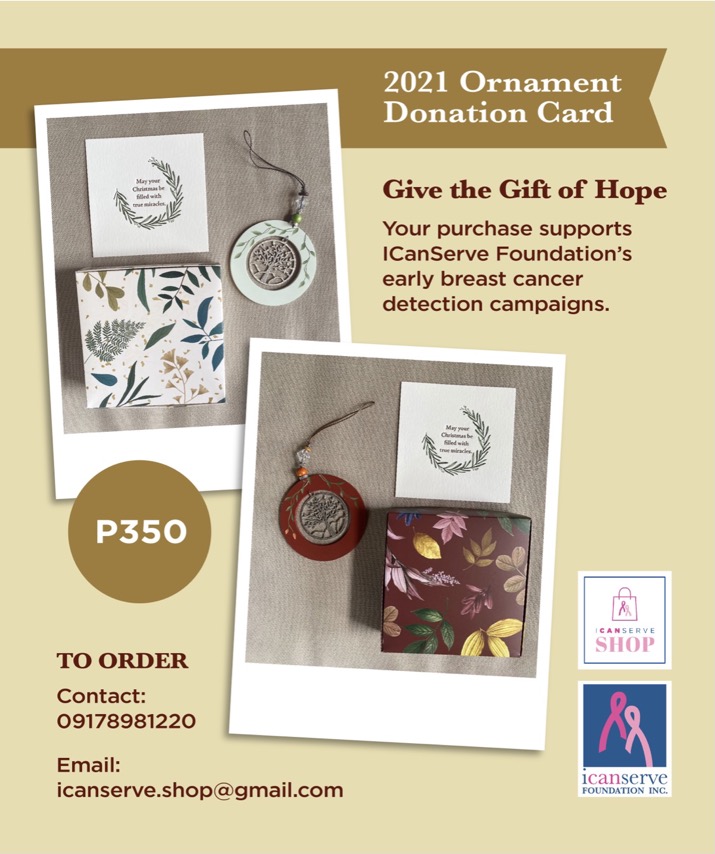 Each ornament is hand painted, and indicates a donation is made to support ICanServe Foundation.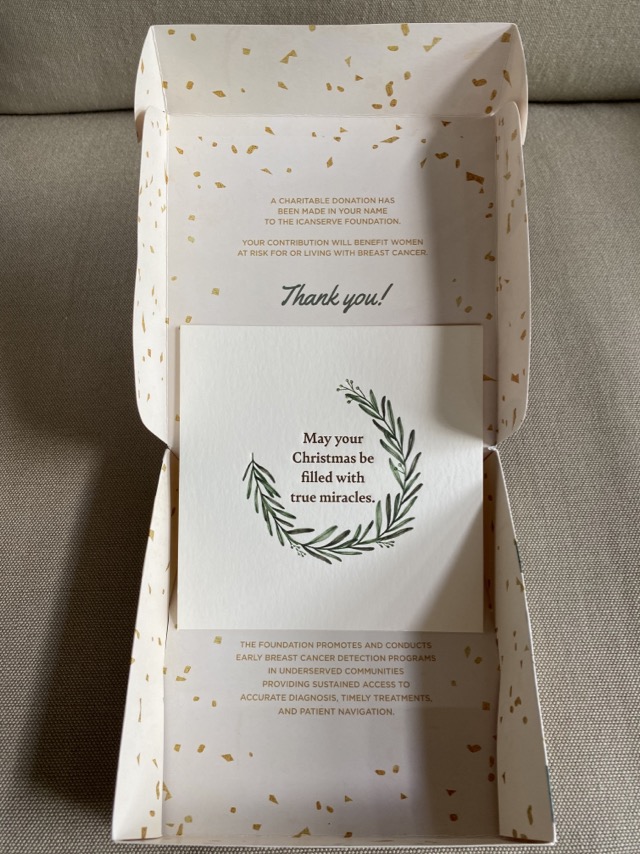 If you remove the card inside; the gift box Can be given not just for Christmas but all year round.
At P350, it comes in two colorways: celadon green or terracotta.
To order, email icanserve.shop@gmail.com or text 0917 898 1220. Order online at the ICANSERVE Shop.