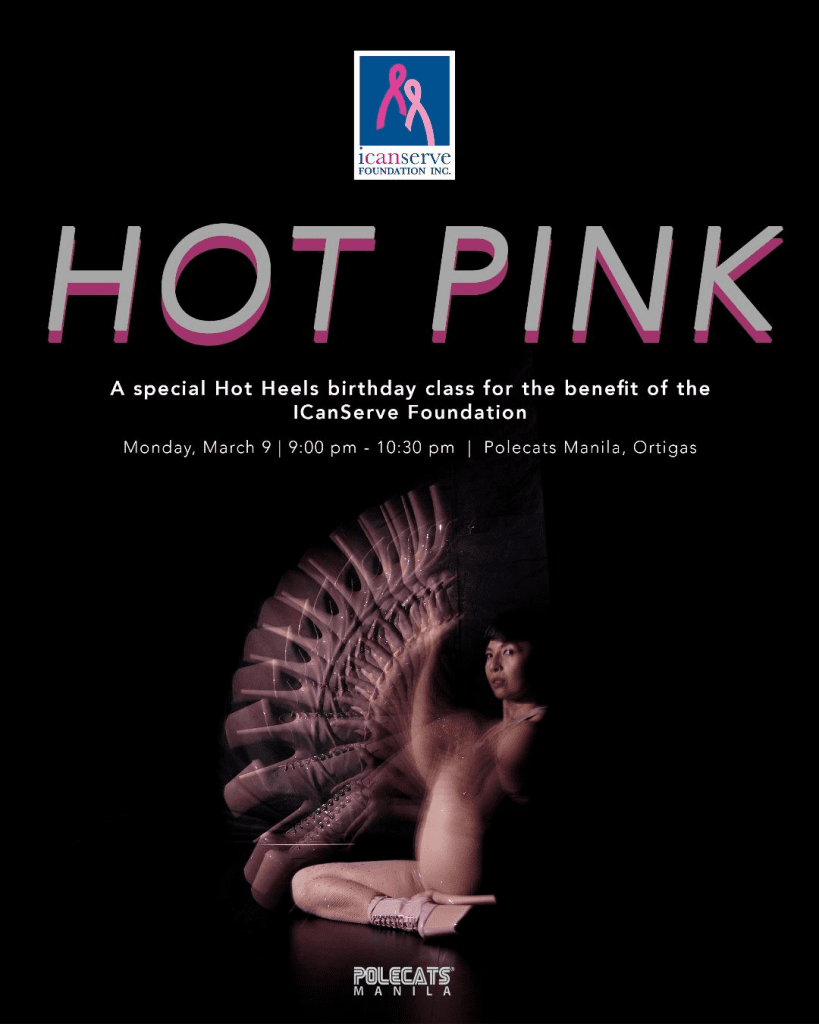 In 2018, Polecats Manila founder Christina Dy (CD) saw an ICANSERVE Foundation ad promoting breast self-examination. She heeded the ad and found a lump, which turned out to be breast cancer.
She has completed her treatments and celebrates her birthday next month with a benefit class for the benefit of ICANSERVE.
"I'm so happy to be alive and dancing again! So come! Let's wear pink and dance together! All class fees will go to ICanServe," said CD in her posts on Facebook and Instagram.
Polecats Manila is an aerial arts and pole fitness studio. Since 2009, it has been at the forefront of popularizing and promoting pole dancing and aerial arts as a venerable art form and fitness alternative.
CD's Hot Heels birthday benefit class is on March 9, 2020, from 9 p.m. to 10:30 p.m. at Polecats Manila Ortigas, located at 22F Strata 100 Bldg, F. Ortigas Jr Road, Ortigas Center, Pasig City. Class fee is P800 per person. Book your place in CD's Hot Pink (Hot Heels Special) birthday class online here.