Whether you are new to running or have been running for a while now, it's time care for people living with breast cancer.
Run to Serve!
Join the PINK MARATHON 2021, a Virtual Run for Breast Cancer Awareness.
Help raise awareness for the disease which has affected millions of individuals worldwide.
You may run or walk in one go or do it in multiple runs from October 20 to December 20 to complete 42 kilometers, a marathon distance.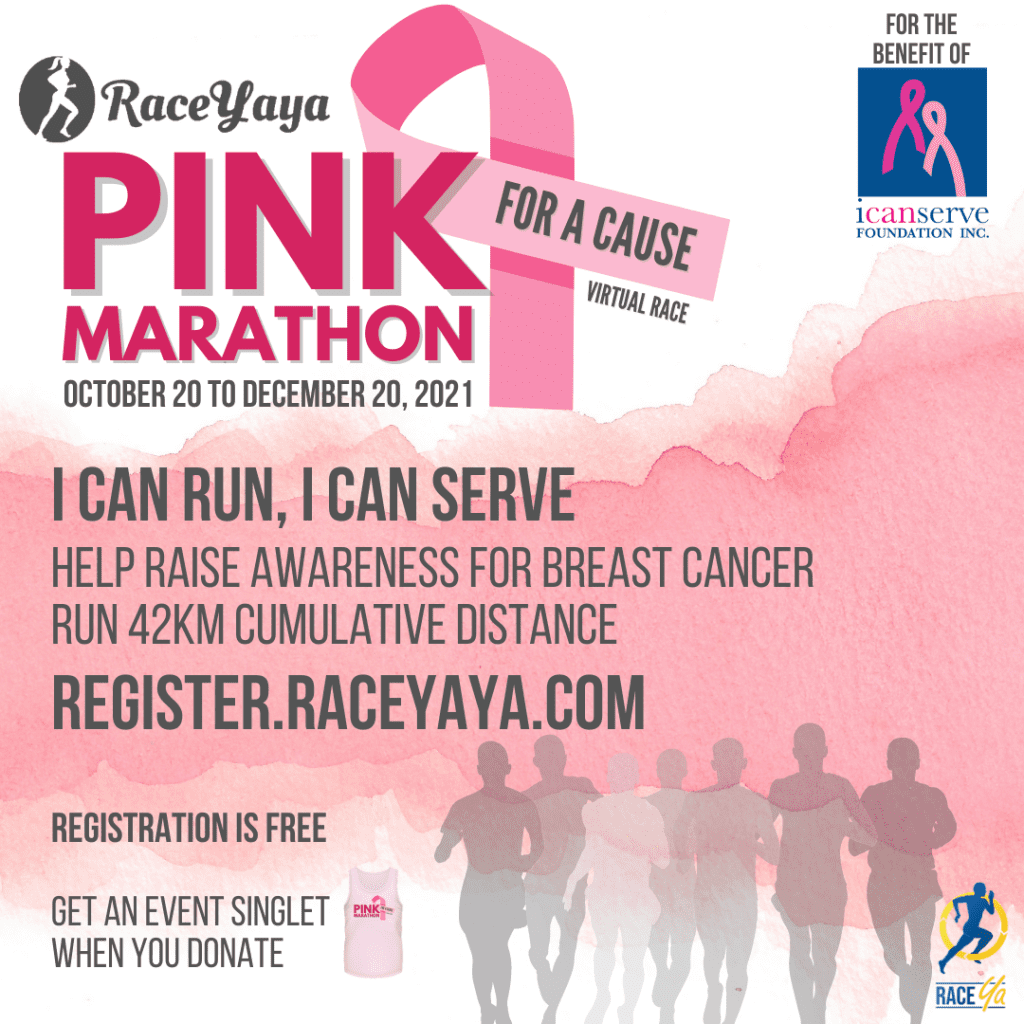 Registration is free but you can donate to ICanServe Foundation by purchasing the PINK MARATHON singlet upon registration. The event is open for all individuals, male and female. All participants will get an e-certificate.
Deadline for registration is October 19. Register here.